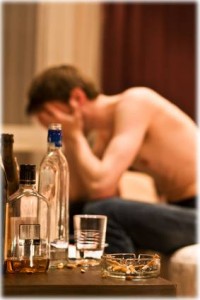 Welcome to Stop Drinking Alcohol .com. The purpose of this website is to help you become proactive and finally DO something about your alcoholism or alcohol addiction problem, instead of just worrying or wishing things were different in your life. You do NOT need AA or rehab to quit drinking or overcome alcoholism.
You Can CHOOSE to Stop Drinking Alcohol
Alcoholism is not a disease or something that you are powerless before. It is, in fact, a very bad habit that you've allowed to get the better of you. And as soon as you begin to change your behavior, and replace this bad habit with good habits, you will begin to be healthier and happier than you've been in a very long time.
Most Popular Alcoholism Article
10 Steps to Quit Drinking – This article simply offers common-sense ideas so you can overcome your alcoholism or alcohol addiction. Some of the steps are a bit more obvious than others, but don't underestimate the power of each one. Also See: 10 Tips to Stop Drinking – 30 Great Reasons to Quit Drinking Alcohol – Top 10 Alcoholism Articles
Recent Alcoholism Articles
All articles can now by found in the alcoholism blog, and a complete listing is available in the Sitemap.
Can YOU Stop Drinking Alcohol on Your Own?
Yes, you can. In fact, most people who have quit drinking have done so on their own, without the need for rehab or AA. They have been able to do so because they understood that alcoholism is a bad habit.
You have broken bad habits before, and you will do so again. Starting today, right this very moment, make up your mind to break the bad habit of alcoholism. You will soon discover that it's the best decision you've ever made! ♦