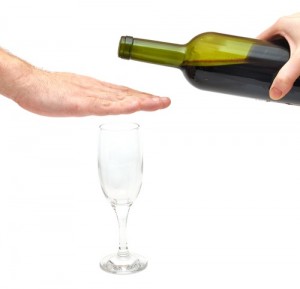 For everyone who is wondering how to quit drinking, there is ONE THING that you can do that is more powerful than anything else.
It alone will start you on the right path toward sobriety, and help you begin to get your life back under control once again. Simply put, it is the BEST thing that you can do to conquer your alcoholism.
Taking Action is the Key
The best advice on how to quit drinking is that you should TAKE ACTION so you actually do something about your problem instead of just reading articles on a website. It almost DOESN'T MATTER WHAT YOU DO, as long as YOU DO SOMETHING to start cutting back on your alcohol intake. You might want to read that sentence again!
By taking action, no matter how small or insignificant it might seem. You must break yourself out of the paralysis-by-analysis syndrome that so many of us fall into. No longer are you simply reading about alcoholism in articles like this one, or constantly thinking about how alcohol is ruining your life, but you are actually doing something to change your life for the better.
The great news is that whatever you do does NOT have to be an earth-shattering change in your life. You can make minor changes that will help you kick-start yourself into a healthier lifestyle. Perhaps it is taking a different way home from work so you don't pass your favorite bar, or perhaps it's promising yourself not to drink until after dinner. No matter what it is, there has to be SOMETHING (no matter how small) that you can do TODAY that is a step in the right direction.
Don't be afraid to take action RIGHT NOW
Right now means RIGHT NOW. That doesn't mean tomorrow. It doesn't mean later on today. Nor does it mean just thinking about doing something. It means DOING something RIGHT NOW to change your life.
Do you need to check into a local rehab? Then DO it. Go ahead and contact a center NOW and get more information. Do you need to confess to your spouse or loved one that you need help with your problem? Then DO it right now, and move yourself in the direction of sobriety.
How to Quit Drinking? Take Action!
Taking action is the BEST THING you can do RIGHT NOW. Don't let another day, or another minute, pass by without doing something to overcome your alcoholism. Once you do, you'll immediately notice a renewed sense of self-pride. And you'll once again start to feel optimistic about your future. Take action right now, and you'll quickly put yourself back on the path to feeling healthier and happier than you have in a long, long time. ♦