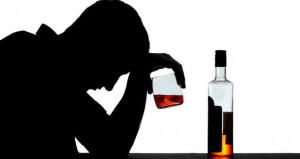 The articles on the alcoholism blog may now be found on the home page. The articles simply outline the steps I've taken to quit drinking, or ideas I have that might be of use to you.
I hope to make this the best alcoholism blog I can, and I hope that some of the tips here might be helpful to my readers.
My Alcoholism Blog is Designed to Help YOU
If there are any questions or concerns about my site, please do not hesitate to contact me. I will do my best to get back to you as soon as possible.
The biggest bone of contention that most people have about my alcoholism blog is that I am a firm believer that you can CHOOSE whether or not to drink alcohol. It is not a disease, or something you are helpless in front of.
Should you disagree with my belief, that is fine. I will not attempt to convince you otherwise, but ask that you hold off on sending me any hate mail for right now. lol ♦